Take your IKEA Metod frames
to the next level.

COMPLIMENT YOUR IKEA
PREMIUM QUALITY
MADE WITH LOVE
EASY ASSEMBLY
with user-friendly guides
We understand that the design of every new kitchen or bathroom poses a unique set of challenges, and we'd love to tell you that we have a one-size-fits-all formula for success, however that's simply never going to be the case - nor should it be as your space should suit your unique lifestyle and preferences. We are however here to assist you with streamlining the process in a few simple steps.
Take a look at how it works below, if you still have questions feel free to reach out to us. 

Choose from our selection 
Choose from our selection of drawers designs

Side panels / Fillers / Plinths

Add our panels, fillers and plinths to match

Design & plan
The first step is to design your kitchen or bathroom vanity with IKEA's online kitchen planner tool or in store with one of their consultants. Once you have the IKEA plan, you can start to plan your Fronteriors order.
We've created a concise guide that contains all the info you require for planning – everything from what to know before you buy, our design and colour options to planning and installation information. You can find that 
here
.
Have a look at our
 gallery page
for some inspiration.
NOTE: Our website automatically calculates shipping rates based on  your basket, but since kitchen projects usually result in freight-sized shipments, please reach out to us for the best rate.  See our
shipping info page
.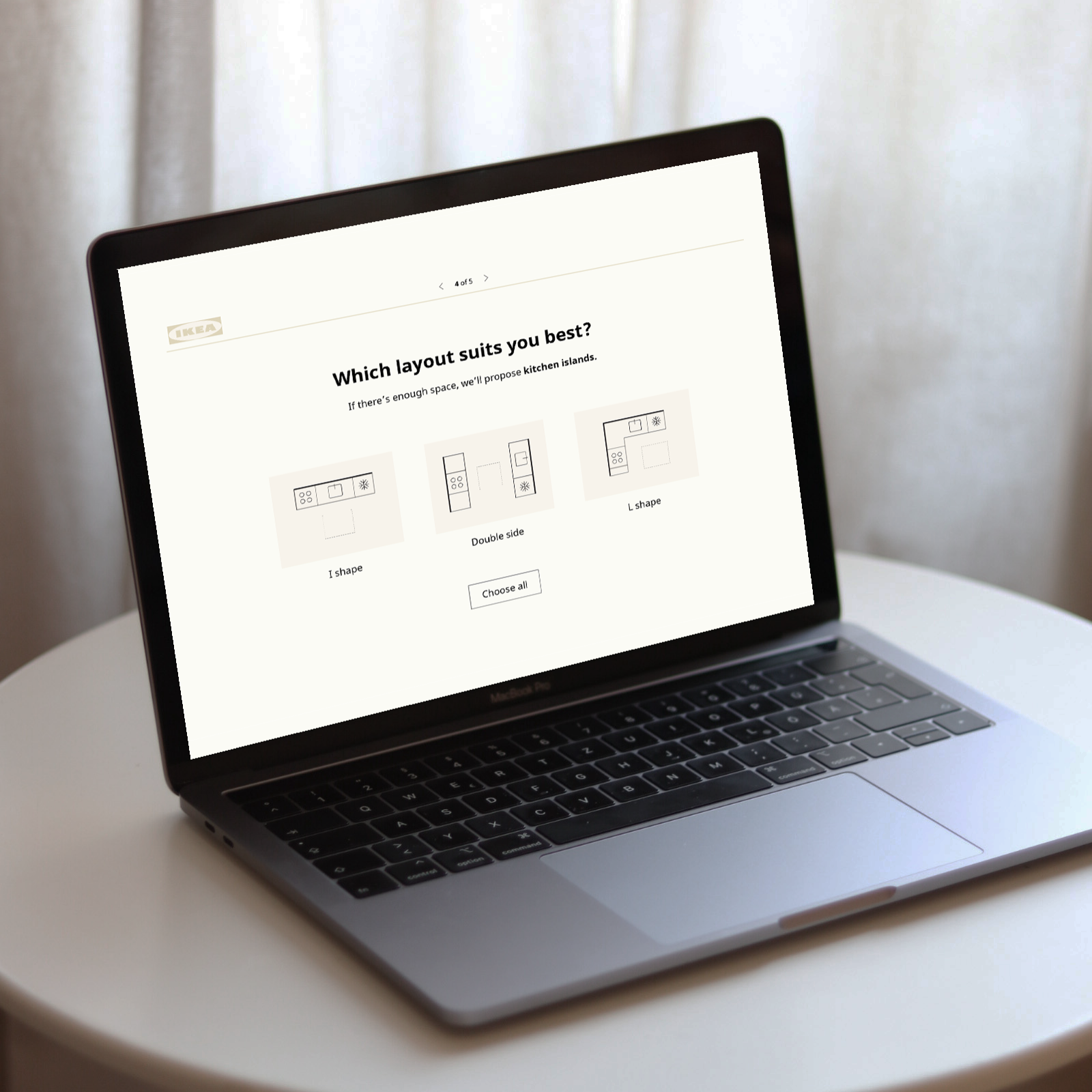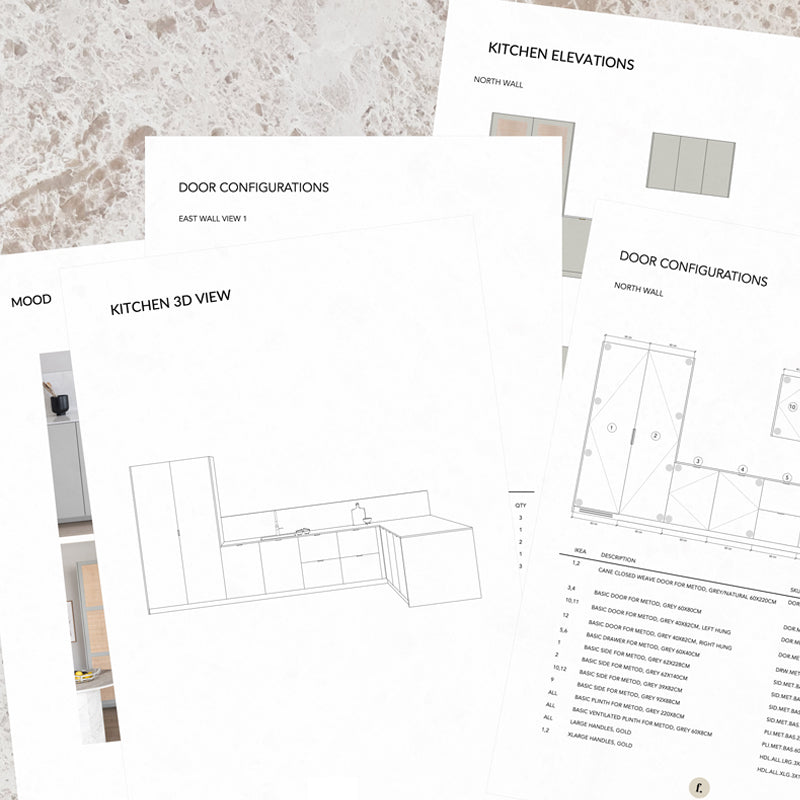 Kitchen consultation service
If you're interested in using our ordering service, you can
share your IKEA plan here
. The fee for this service is partially redeemable against your order.
Our design team will review your IKEA plan in order to make recommendations to improve the functionality and design aesthetic. The service includes:
• A 45-minute video call followed by a detailed quotation for all the required Fronteriors components and a pre-filled cart (draft order) sent to you by email for easy check-out.
• A design document that includes a floor plan, 3D elevation and 2D visuals for your kitchen design. This document will also serve as a guideline for your Fronteriors installation with details on the placement and orientation of all doors, drawers, fillers, and appliances. Additional elevations and/or 3D renders are available for a fee.
Whether you already have an IKEA kitchen or are planning a new one, our components work specifically with Metod frames so be sure to check that this is what you have/are considering.
You will need to purchase all the frames, internal components, hinges, plinths and appliances (where applicable) from IKEA.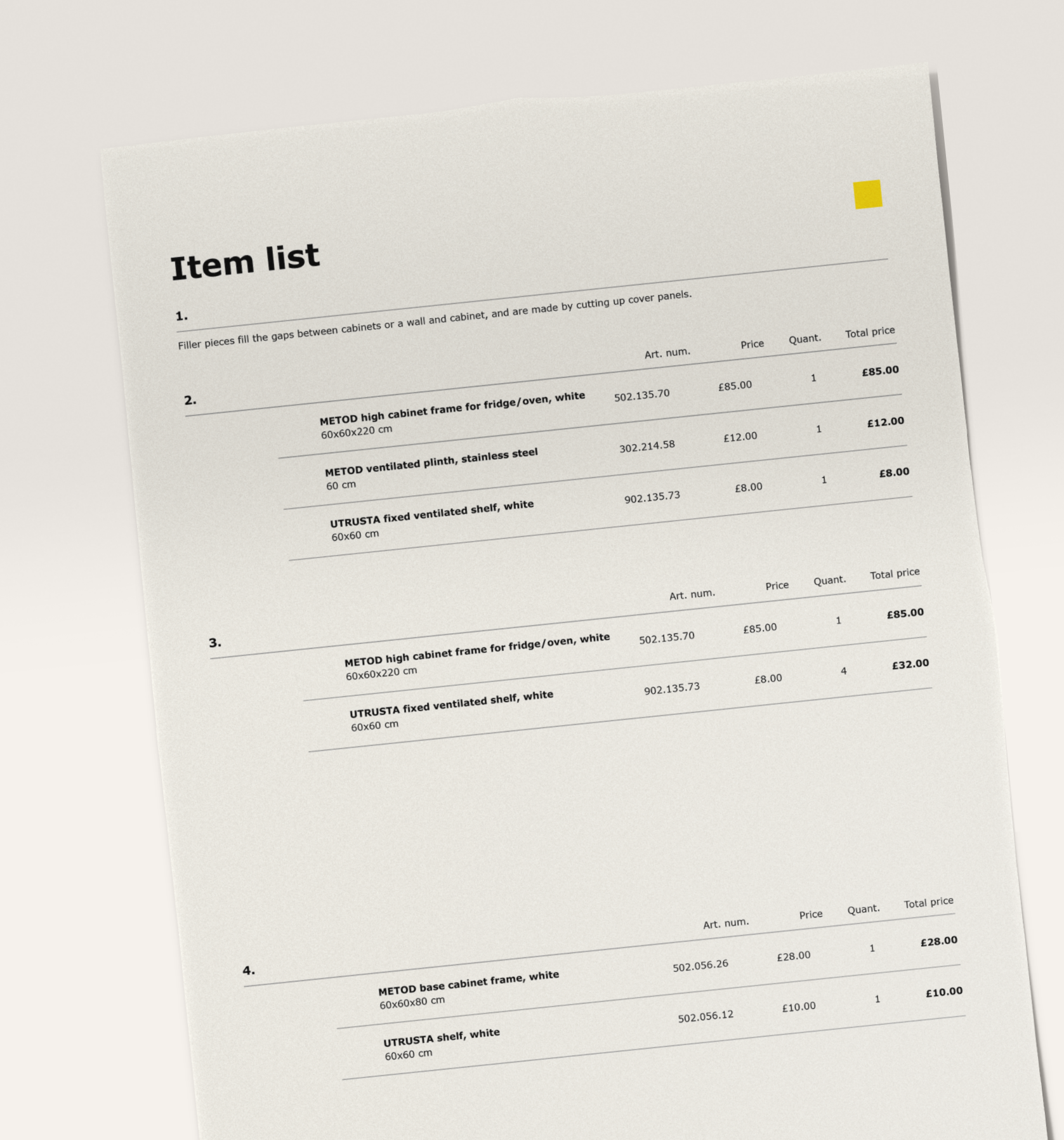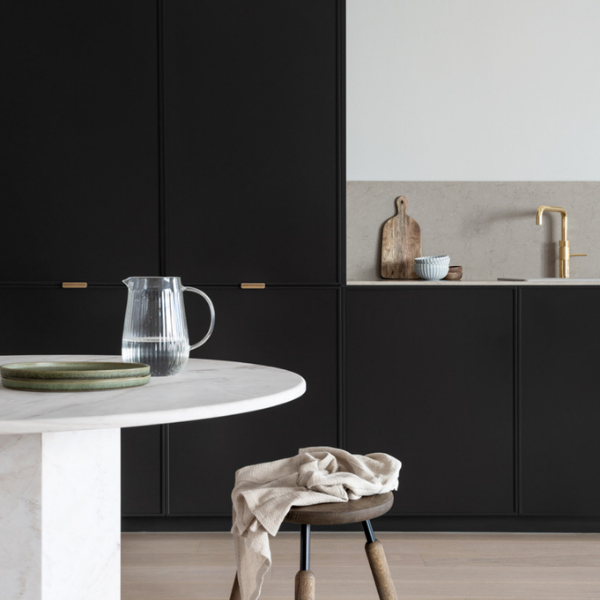 Purchase Fronteriors components
While planning and ordering your kitchen or bathroom with our design team you will receive a full quote. Once you've approved the details and made payment, production will commence.
Delivery & assembly
Our manufacturing lead times vary depending on your delivery region. Please refer to our
shipping page
for information on shipping and lead times. You will hear from us once your products are ready to be shipped.
Our concept is built on a self-assembly principle, and our detailed
assembly guides
will help home DIY enthusiasts and professionals complete an easy installation. 
To ensure a smooth Fronteriors installation we recommend that you review our essential guidelines for your IKEA installation process
here
. If you plan to outsource the assembly of your Fronteriors components, please refer to our
assembly partners list
for our list of trusted partners.
Powered by AZEXO Shopify page builder